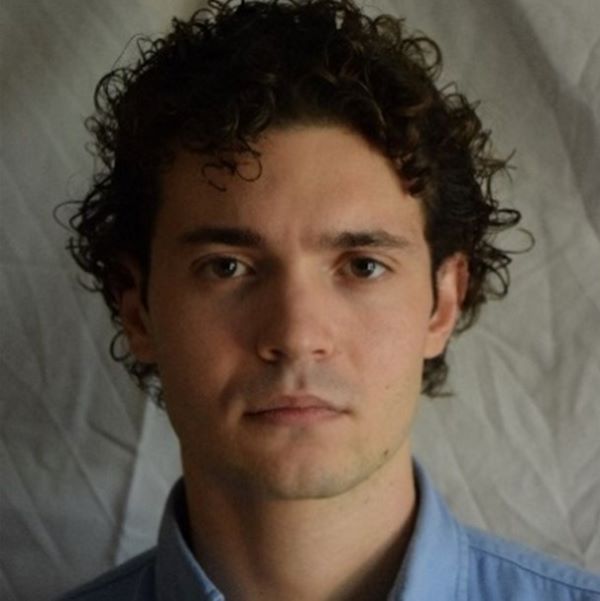 Aleix Quintana García
Aleix Quintana García is a PhD student at the Chemistry Department in Universitat Autònoma de Barcelona (UAB), in collaboration with the Laboratory of Computational Medicine research group. He got his bachelor's degree in Chemistry and Physics in 2020 from the UAB, where he joined the Institut de Ciència de Materials de Barcelona (ICMAB-CSIC) during his undergraduate thesis in the NANOMOL research group. In 2021, he presented his Master Thesis in hit to lead optimisation for new antibiotic drugs under supervision of Profs. F. Busqué and L. Pardo at UAB. His current field of work includes design and synthesis of new small molecules for medicinal applications using bioinformatics tools.
Selected publications
Li, J.; Tamayo, A.; Quintana, A.; Riera-Galindo, S.; Pfattner, R.; Gong, Y.; Mas-Torrent, M. Binder polymer influence on the electrical and UV response of organic field-effect transistors. J. Mater. Chem. C 2023. https://doi.org/10.1039/d2tc05066h
Casajuana-Martin, N.; Navarro, G.; Gonzalez, A.; Llinas del Torrent, C.; Gómez-Autet, M.; Quintana-García, A.; Franco, R.; Pardo, L. A Single Point Mutation Blocks the Entrance of Ligands to the Cannabinoid CB2 Receptor via the Lipid Bilayer. J. Chem. Inf. Model.2022, 62, 5771–5779. https://doi.org/10.1021/acs.jcim.2c00865.
Felix J. Berger, F. J.; de Sousa, A.; Zhao, S.; F. Zorn, N. F.; El Yumin, A.A.; Quintana-García, A.; Settele, S.; Högele, A.; Crivillers, N.; Zaumseil, J. Interaction of Luminescent Defects in Carbon Nanotubes with Covalently Attached Stable Organic Radicals. ACS Nano 2021, 15, 5147–5157. https://doi.org/10.1021/acsnano.0c10341.